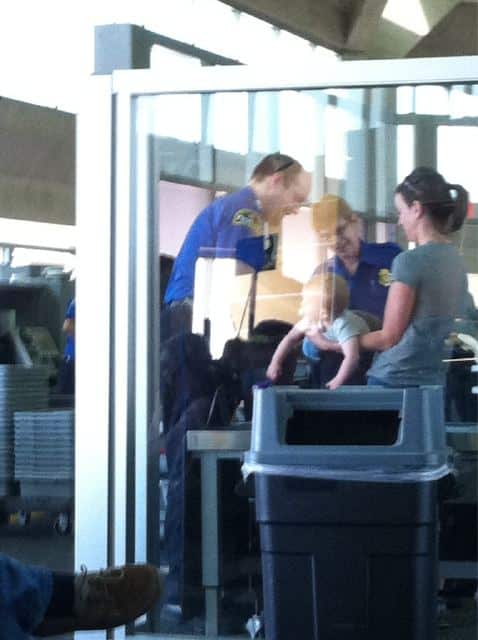 Whether you agree with it or not is not really the issue here. It is why I hate flying.
TSA
and the extraordinary security measures taken in the name of "safety". The last time I flew was Christmas 2008. I was
tri
-1 pregnant with A. Between the pregnancy hormones and
pre
-flight anxiety I threw up more that morning than THE WHOLE REST OF MY PREGNANCY COMBINED.
I arrived at the airport with 2 kids, a stroller (so I wouldn't have to carry an 18 month old), a carry on full of stuff to entertain 2 kids,
car seats
so the kids would be safe, my purse and my laptop. Imagine my joy when I had to remove the laptop from the bag, the child from the stroller, shoes from
every one's
feet and try to coerce both children to walk through the scary metal detector without touching the sides or me. Then on the other side I had to put shoes back on and pack everything back up ('cuz you can't hang anything on the stroller when it is folded up to go through security). This is why I spent the morning rushing for the toilet. The pregnancy was just fuel on an axiety fire.
I hate it. I think if someone gave me a pat down or tried to pat down my kid I would probably go postal and get arrested anyway. Or at least start crying and puking everywhere which would make me miss my flight anyway. So I guess I'll stick to the car.